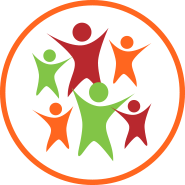 LIL PEEPS ™
The Lil Peeps™ program is an excellent way to introduce music to your child. The program is fun, interactive and teaches the early fundamentals of learning how to play instruments.
---
For Ages:
3 - Kindergarten
---
Made for Young Beginners
Learn New Instruments Each Month
Two Live Performances Per Year
High Energy to Keep Learning Fun
LIL ROCKERS
The Lil Rockers Program is intended for beginners who are unsure of which instrument they want to play. Students transition to Rock Band as soon as they choose their instrument of focus.
---
For Ages:
7 - 8
---
Perfect for Beginners
Experiment with Many Instruments
Two Live Performances Per Year
Builds Base of Fundamentals
ROCK BAND
In-depth lessons focusing on reading, theory and the art of live performance. The Rock Band program offers a life changing experience enabling your child to learn all there is to know about their instrument.
---
For Ages:
7 - 17
---
Lessons for All Skill Levels
Specific Instrument Lessons
Two Live Performances Per Year
Focus on Specific Instruments
ELEVATE ROCK SCHOOL OFFERS MUSIC LESSONS IN THE FOLLOWING AREAS: